Google has been making some aggressively trying to tackle the dominance of Amazon in the shopping market in recent months. Their biggest shakeup in years happened earlier this year when they re-introduced free product listings back into Google Shopping via Google Merchant.
Now for the next phase of the shakeup: commission-free access to Buy on Google, the company's native checkout from product listings. It is also integrating with third-parties to make it easier for merchants to streamline order management and payments.
Buy on Google vs Amazon Commission Fees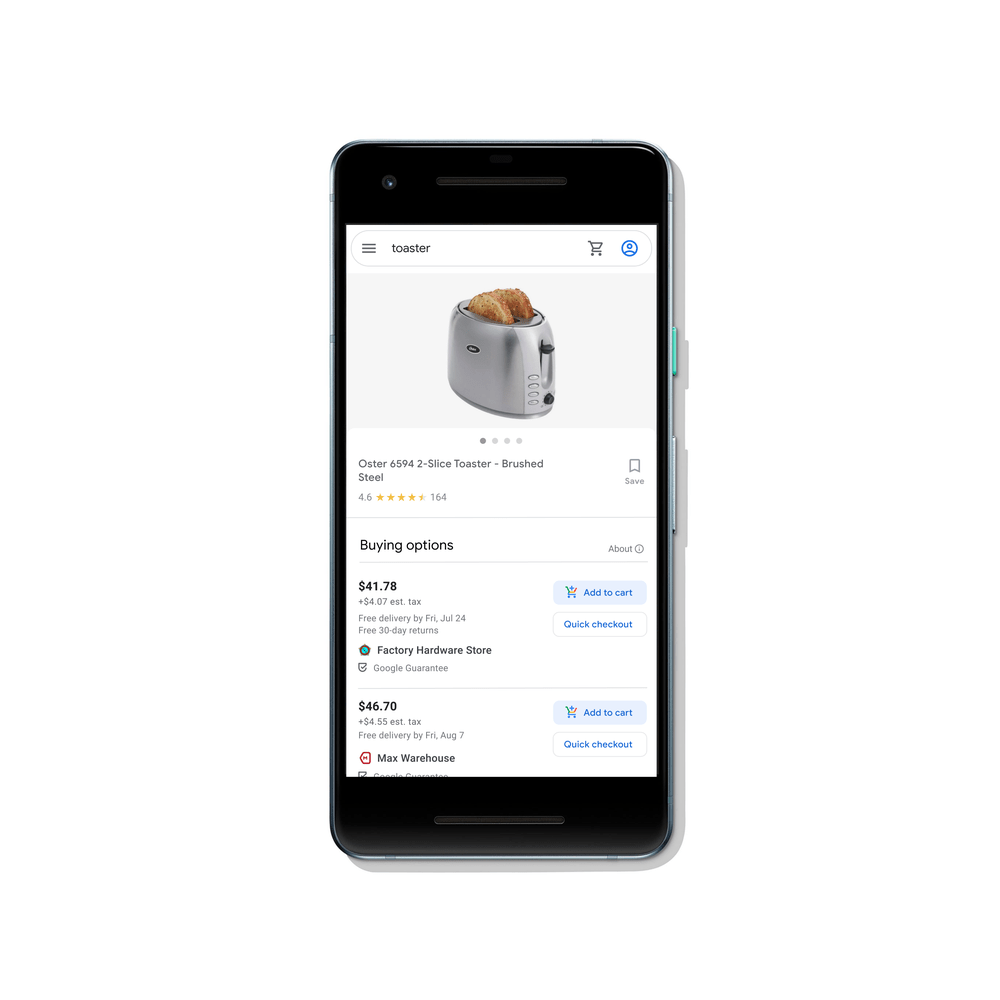 While there is no denying that Amazon will continue to dominate, and eCommerce stores are not going to drop them any time soon. The new changes introduce a very appealing fee structure of nothing.
In comparison, Amazon has a rather large fee structure typically ranging from 8 to 15% per item sold.
With the new changes by Google, the business can list and sell products for free. Users will in then be able to search for products (especially on mobile) and buy things without leaving Google.
Buyers get the same sort of protection Amazon provides too, with a guarantee for a refund if something goes wrong with an order.
Small Business Focus
Google said it has seen "a significant increase in demand to buy from and support small businesses. It will add a small business filter to the Shopping tab to make discovery easier and focus on adding more features to make digital commerce onboarding easier for SMBs.
Easy to Import Inventory
To make the process as easy as possible, Google has enabled commonly-used product feed formats that many eCommerce websites use. This means businesses can connect their inventory to sell directly on Google without having to reformat their data. Technical specs and images can also be pulled from existing data on Google, too, avoiding having to reupload content.
Shopify & PayPal Integration
Buy on Google will integrate with third-parties, starting with Shopify and PayPal. When users opt to buy from participating merchants via "Buy on Google," they can choose Shopify or PayPal payment options when available. For Shopify merchants, it also means inventory and order management from Buy on Google orders can flow directly through Shopify.
Availability
The changes to Buy on Google will roll out in the US first, with availability in international markets coming later this year and in 2021.
Free listings within Google Shopping via Google Merchant are already available in the UK.